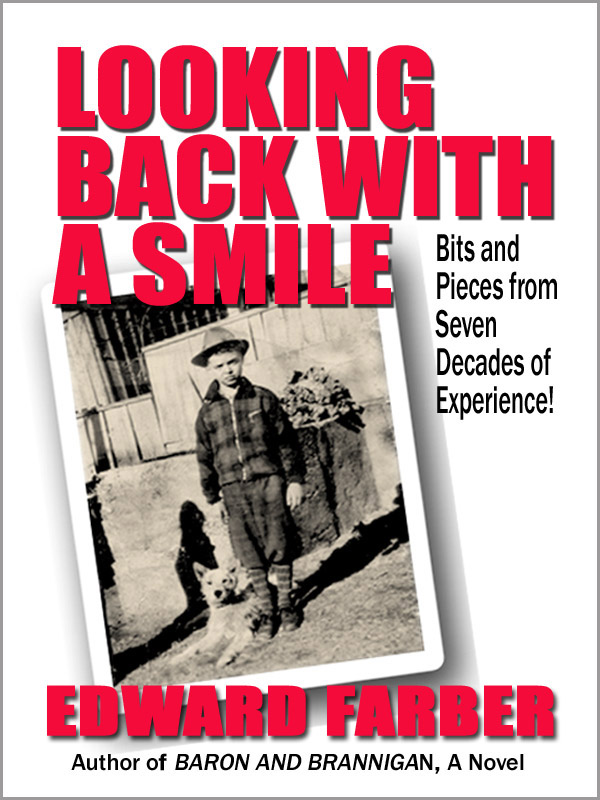 This year (2012) I became an author of a book, a dream I have had for most of my 80 years, and it came about precisely because I turned 80. If you know anything about the book publishing business (or even if you don't) you should know that it takes a long time for a book to be published, even those block-buster best sellers. The conventional wisdom is to first write the darn thing, and that could take years. Next you have to find an agent. That also can take years. Then the agent has to find a publisher and the publisher has to edit and print. More months and months. At 80, who has that kind of time to spare?
I decided, after reading about what has become the biggest change in the publishing industry--the indy or self-publishing boom--to do it myself with the help of Amazon Kindle.
If you are a fledgling writer hoping to find a publisher for your first book, novel or collection of short stories, I recommend that you read everything you can find on the web about the tremendous growth and popularity of the indy publishing (self-publishing) industry. Prior to recent times, that meant seeking a vanity publisher (a company that charges dearly to bring out your book.) With Amazon Kindle, Smashwords and others, you can have an e-book published at no cost! I did. It was a fascinating experience. And if you want to see it in print there are companies such as CreateSpace who will do it at very low cost. Remember those company names. They can help you see your dream of being an author come true!
I'll be covering that it more detail in later blogs.
For my book, I did do research on the burgeoning self-publishing industry. And then when I decided to do it. I spent more than a month preparing the manuscript (I'd written it long ago) for epublication; designed the cover myself (I am an artist, too, afterall;) and submitted it to Kindle. In less than a week it was approved and offered for sale on Amazon. Amazing! You can see what the book is about here:
http://www.amazon.com/dp/B007BOMACO
I'll get into some of the details in later blogs but for now I can call my self, legitimately, a published book author. Not that I wasn't a published writer before. I was. A number of my short stories have appeared in literary journals. And in my time as a PR/Advertising hack I wrote hundreds of articles, PR releases, brochures and ads.
My next book will be a collection of stories. I'm already working on the design and content and I will complete it in a very short time. Remember, at 80, time is (to use a time-honored cliche) of the essence! My next blog entry (hope it's soon) will be about art.