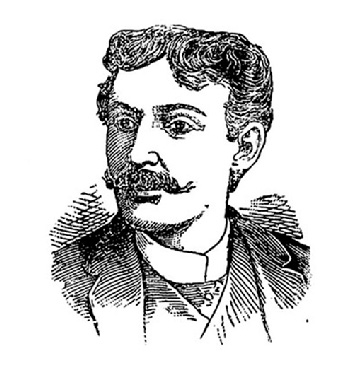 In my novel, Elixir of the Incas, one of the "real" characters (as opposed to totally fictional characters) is Monroe H. Rosenfeld. He actually was a popular songwriter in the 1880s and 1890s. Rosie, as his friends called him, also was a newspaper columnist and feature writer for the Herald and other N.Y. papers, (mostly writing about vaudeville and the music industry.)
Billy Brannigan, my main protagonist, meets him in the first chapter of the book, and they become friends. Through him Billy joins Rosenfeld's coterie of colorful songwriters who regularly play poker at Jack's Saloon (a real place at the time in New York's old Union Square area even though the songwriters in the group are fictional.)
Most sources say that Rosenfeld was born in Richmond, VA, in 1861 and after migrating to New York became a popular songwriter with hits including Take Back Your Gold, I Love You Yet, Johnny Get Your Gun, And Her Golden Hair Was Hanging Down Her Back, Those Wedding Bells Shall Not Ring Out and many others. A couple of his song sheet covers are reproduced here as well as a drawing said to be a likeness of him. He apparently wrote more than 220 songs.
His main claim to fame, however, was as a newspaper columnist, and he is credited by many as the originator of the term "Tin Pan Alley" widely used for decades later to describe New York's popular music industry which, at the time, centered on 28th Street in Manhattan. More about that later. Posted here are a couple of actual sheet music covers for songs written by Rosenfeld.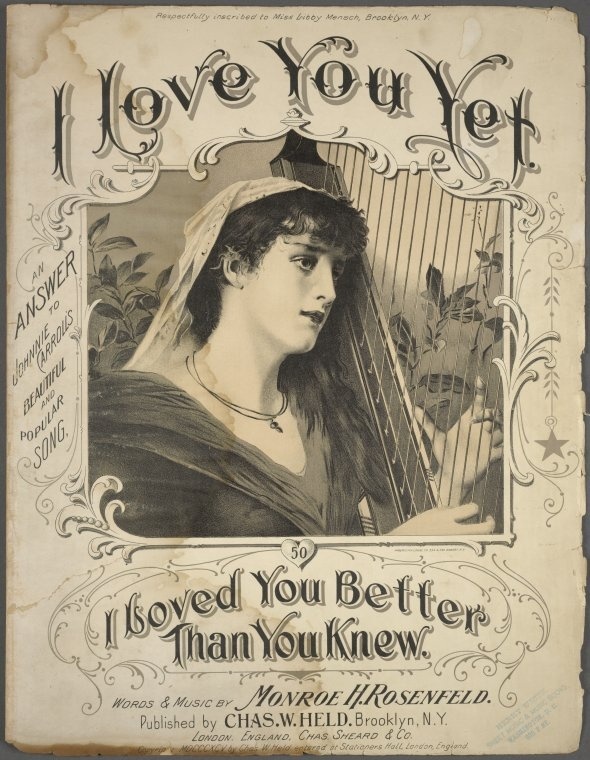 My depiction of Rosenfeld is totally fictionalized in the book, but he does play an important role, from beginning to end. There are other "real" characters in the book who will appear in later blogs. Watch for them.