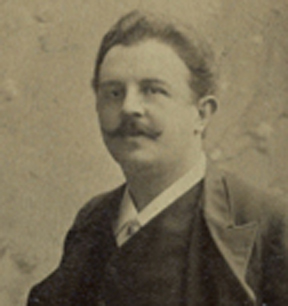 Another "real" character in my novel, Elixir of the Incas, was a popular composer of the era, Victor Herbert. If you're a fan of old operettas you might remember him for such shows as Babes in Toyland (some of the songs still appear in Christmas-related shows including the main song "Toyland," and "March of the Toys"), Naughty Marietta and Sweethearts both made into movie musicals starring Nelson Eddy and Jeanette MacDonald in the 1930s) and many more Broadway shows.
He appears in the book accompanied by another "real" person, Theodore Metz, composer of the tune "A Hot Time in the Old Town," when both meet one of the two main protagonists in the book, young Daniel Baron, to discuss Daniel's future in music. Victor Herbert and Metz play important roles as strong influences on Dan's future plans.
At the time of the book, Herbert has already written two successful operettas at the beginning of a long string of successes reaching well into the 1920s.